Transfer Video Services
Convert Video (DVD)
Convert Video (VCD/CD)
Convert Video Files
Convert Video System
Transfer Audio Services
Scanning Services
T r u e Q u a l i t y M a t t e r s
About Us
If you transfer video to DVD they won't lose their quality any more and also you could decide which title/chapter to look. Every 2 hours transfers to one DVD without any cut in between but if you like it differently then you should give us the exact timing with titles and instructions. (Please keep your titles brief)
Are you getting married on the beach? Hire a professional North Myrtle beach wedding photographer to capture every special moment. Not all photographers are experienced in taking photos using natural light, so be sure to hire someone who specialises in outdoor photography. Melissa Skidmore Photography can capture beach wedding photos like no other. Have a look at the gallery on our website to see what we can do for you.
Asian Wedding Photography, Hindu Wedding Photography, Tamil Wedding Photography, Indian Wedding Photography, Sri Lankan Wedding Photography, Muslim Wedding Photography, Persian Wedding Photography, Sikh Wedding Photography, South Indian Wedding Photography.
Wedding Photographer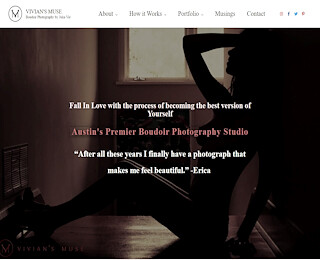 For a boudoir photo shoot, Vivian's Muse is the premier boudoir photography boutique and studio in the country. For exceptionally tasteful photographs, explore the possibilities that will not only result in fabulous boudoir photos, but will ultimately lead to a sexier, happier, more confident you. Julia Vie, owner of Vivian's Muse, will help you tell your story, whether you consider yourself a Goddess, an Ugly Duckling or a Timeless Vintage Pin-up. Call today at 888-988-6873.
Vivian's Muse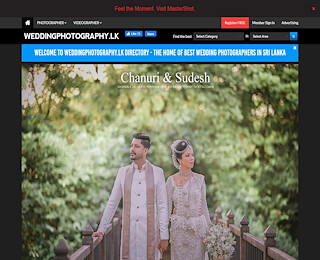 WeddingPhotography.lk is the longest established, dedicated wedding photographers directory in Sri Lanka being online since the year 2008. WeddingPhotography.lk offers excellent potential to generate business for Sri Lankan wedding photographers. With both free advertising for photographers as well as paid options.
WEDDING CHANNEL
A Better Exposure has been rated number one professional photographers in Omaha because of their low prices, wide range of services available, and of course the high-quality photos they take. When you need a professional photographer for a wedding, party, or some other event or special occasion, A Better Exposure has you covered. Call (402)-453-6000.
Recommended Services
Transfer Video to DVD
Transfer Audio Tape to CD
Photo Scanning
FEEDBACK
Melvyn Harris - London | I have now used you twice
I have now used you twice and I have to say you are extremely efficient and competitively priced as well as being very nice to deal with.
- read more